See why Ohio's most successful entrepreneurs connect through EO.
Top 10 Reasons You Need EO:
Forum
Every EO member belongs to a Forum, a member-led, confidential peer program, that gives you the ability to tap into a group of 7-10 fellow business owners who can offer you direction based on their experiences.
Executive Education
Whether you are looking for fresh ideas, new skills, a toolkit of resources or a solution to challenges you face in your business, EO has the executive education to meet your needs.
EO Marketplace
Members have access to EO Marketplace, which allows EO members and nonmembers to offer exclusive product or service deals.
EO Connect
Leverage 10,000+ EO members around the world to learn and grow in business and life.
Global Events
Beyond your local chapter, EO members also have the opportunity to attend EO Global events that combine valuable learning programs with social and networking opportunities.
Chapter Events
Local chapter events bring all of EO Cleveland together for education, comradery and connections. EO Cleveland events allow members to connect on multiple levels and share our accomplishments, stresses and defeats.
Healthnetwork Foundation
The Healthnetwork Foundation connects members to the best health care and counseling in the world through alliances with top centers of medical excellence.
Mentorship
Through our EO Mentorship program, members can foster high-level leadership and establish personal development relationship with an assigned mentor or mentee in your area and in your industry.
EO Accelerator Program
For first-stage entrepreneurs, the EO Accelerator Program will help you with the new challenges you will face every day.
Global Student Entrepreneur Awards
The Entrepreneurs' Organization's Global Student Entrepreneur Awards (GSEA) is the catalyst that inspires students entrepreneurs to reach new heights.
Strategic Alliance Partners
Thank you to the following organizations who help support EO Cleveland and our mission to bring entrepreneurs together. With their support, we are able to expand our programs and resources and create more opportunities for members to learn and grow.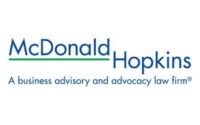 The core strength of McDonald Hopkins is our 140 attorneys who work individually and together as part of specialized teams to help you strategically plan for an increasingly competitive future. Each attorney has the expertise and knowledge to offer you the strongest legal options for your business, the skills and talent to guide you through whatever challenges you face, and the experience and understanding to provide you meaningful advice and recommendations.
2022 Events
Each of EO's 196 chapters host a wide variety of local events designed to help members learn and grow as business leaders. Throughout the year, multiple chapters band together to create regional events that rival the best business-networking conferences in the world. Upon joining EO, you will be surrounded by entrepreneurs of all stages, all of whom are eager to make their mark.
"I just listened to it and said to myself, "Man, I really love this album." Still, today, it just sounds so fresh. It sounds full of ideas. These guys knew what they were doing. They're good. And they're inventive. I haven't heard anything this year that's as inventive. I don't really expect to."